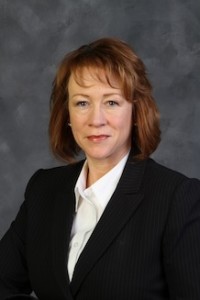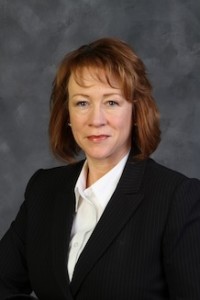 Location: Olathe, Kansas
Phone: 913-780-6666
Fax: 913-780-6565
Contact: Contact Me
Litigation Attorney
Trial tested litigant with over eleven years of experience in federal, state, and municipal courts. Licensed in Kansas and Missouri state and federal courts. Brings a broad range of high-value trial experience across diverse jurisdictions.
Jury trials encompassing charges of first degree murder, felony murder, death penalty, aggravated kidnapping, aggravated battery, aggravated assault, rape, aggravated indecent liberties, aggravated criminal sodomy, aggravated burglary, theft, interference with law enforcement, DUI, battery on a law enforcement officer, and domestic battery.
Training individuals and groups in legal concepts and public safety including recruits at the Regional Police Academy and Kansas Law Enforcement Training Centers, Kansas Code Enforcement Association personnel, Wyandotte County Probation and Parole officers, Heartland Paralegal Association, Johnson County Community College criminal justice and paralegal students, high school students and various civic groups.
Interim County Attorney of Cherokee County, Kansas.
Complex civil work in multi-party litigation spanning state, federal and bankruptcy courts across the United States.
Judge Pro Tempore for Divisions 19, M4, and M3 at the Johnson County Courthouse.
Professional Experience
MORRISON & DERSCH, LLC
District Attorney, Third Judicial District – Topeka, KS
Senior Assistant District Attorney
Prosecuting high severity level felonies including off-grid crimes, and homicides occurring in Shawnee County, Kansas.  Current cases include first degree premeditated murder, felony murder, rape, aggravated robbery, aggravated criminal sodomy, electronic solicitation of a child, aggravated indecent liberties, sexual exploitation of a child, and manslaughter among others.
Training law enforcement officers and office personnel in various aspects of criminal law.
Supervising a unit including attorney and administrative staff.
Enforcing certain office policies.
One of seven First Chair prosecuting attorneys. 
Attending national continuing education seminars in the area of forensic evidence and domestic and sexual violence cases.
SMITHYMAN & ZAKOURA, CHTD. – Overland Park, KS
Smithyman & Zakoura, Chtd. Specializes in business litigation including energy and regulatory fields and insurance defense.
Litigation Attorney
Served as litigation counsel for energy company. Litigated claims brought pursuant to the federal Oil Pollution Act, Oklahoma's Production Revenue Standard's Act, lien and trust statutes in Kansas, Oklahoma, Texas and New Mexico.
Participated in billion dollar, multi-party litigation stemming from the 2008 bankruptcy of SemCrude entities in the District Court for the District of Kansas, the Western District of Oklahoma, the Northern District of Oklahoma, the District Court for the District of New Mexico, and the District Court of Delaware's Bankruptcy Court.
Worked with varied experts in the areas of soil pollution, crop management, large animal health, gun manufacture, and accounting.
Participated in mediation of insurance and property damage cases.
OFFICE OF THE ATTORNEY GENERAL, CRIMIAL DIVISION – Topeka, KS
Litigation Attorney
Prosecuted Adult Criminal Cases to include charges of Capital Murder, Death Penalty, Felony Murder, Aggravated Kidnapping, Aggravated Arson, Aggravated Battery, Official Misconduct, Aggravated Criminal Sodomy, Aggravated Indecent Liberties, Burglary, Theft, and other felonies in myriad counties across Kansas.
Served as Interim County Attorney for Cherokee County. Supervised Assistant County Attorney and staff. Worked with District and Magistrate Courts and Board of County Commissioners in an interim role.
Attended National Association of Attorneys General training in cybercrimes, phishing, and spyware.
Spoke upon request to Annual Victims' Rights Conference, Wyandotte County Court Services staff, Kansas Association of Code Enforcers, and student groups in the areas of cybercrime prevention, consumer safety and search and seizure.
JOHNSON COUNTY DISTRICT ATTORNEY'S OFFICE – Olathe, KS
Assistant District Attorney
Prosecuted Adult Criminal Cases to include domestic violence, child abuse and child sex crimes, property crimes, rape, homicide, and other felonies.
Trained prospective law enforcement officers in the areas of, search and seizure, law of arrest, and courtroom testimony.
JENAB & KUCHAR, LLP – Olathe, KS
Associate Attorney
Represented alleged sexual predators in civil commitment proceedings.
Represented clients charged with various felony and misdemeanor matters, traffic violations, and assisted clients with family law matters including divorce and Child in Need of Care cases.
TENTH JUDICIAL DISTRICT PUBLIC DEFENDER – Olathe, KS
Assistant District Defender
Defended clients faced with various felonies to include, rape, burglary, aggravated battery, theft, DUI, possession of narcotics, and other crimes.
Performed public speaking engagements to students on behalf of the Public Defender's Office. 
STATE OF MISSOURI CHILD SUPPORT ENFORCEMENT – Columbia, MO
Child Support Enforcement Investigator

Managed over 700 on-going family support cases.
Enforced hundreds of support obligations in divorce decrees and in actions initiated by Child Support Enforcement for the recoupment of monies paid out to the custodial parent by the state in the form of cash assistance.
Performed public speaking at community awareness events on behalf of child support enforcement efforts.
EDUCATION & INTERNSHIPS
JURIS DOCTOR – UNIVERSITY OF KANSAS — 7/2002
WYANOTTE COUNTY DISTRICT ATTORNEY'S OFFICE

Prosecutorial Intern representing the State of Kansas in felony preliminary hearings.
Fall 2001 – Spring 2002
THE HONORABLE G. THOMAS VANBEBBER, UNITED STATES DISTRICT COURT, DISTRICT OF KANSAS

Intern clerk to Judge VanBebber researching cases for summary judgment
Summer 2001
BACHELOR OF ARTS – UNIVERSITY OF SAN DIEGO, CUM LAUDE — 5/1995
ASSOCIATE OF ARTS – JOHNSON COUNTY COMMUNITY COLLEGE — 5/1992
CURRENT MEMBERSHIPS
Kansas Bar and U.S. District Court for the State of Kansas:   July 2002, #20757
Missouri Bar and the Western District Court of Missouri:   April 2003, #54693
Johnson County Bar Association:   January 2005
Earl E. O'Connor American Inn of Court:   August 2003
Kansas Bar Association:   August 2005
Northeast Johnson County Chamber of Commerce Leadership Class:   January 2011