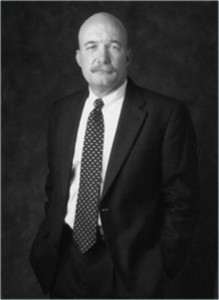 Location: Olathe, Kansas
Phone: 913-780-6666
Fax: 913-780-6565
Contact: Contact Me
Born in Dodge City, Kansas Paul Morrison is legendary as a "gunfighter" in the courtroom. He has tried nearly 100 jury trials, having lost only twice. A large percentage of those trials were murder cases, although Morrison has tried nearly every type of criminal case, from white collar to traffic. He's an expert and has taught extensively on the law as it relates to search and seizure, police interrogation and other subjects relating to the criminal justice system. He also is a recognized expert in the area of criminal sentencing, having served on the Kansas Sentencing Commission for 18 years.
As a longtime District Attorney in Johnson County, Kansas, nobody knows the inside of a courtroom better than Paul Morrison. Morrison now stands ready to defend those accused of crimes by the government.
Morrison is an expert on many subjects relating to the criminal justice system and has appeared on television news programs such as 60 Minutes, 48 Hours, Nightline, HBO and other national and local news shows too numerous to mention.
In 2006, Morrison was inducted into the American College of Trial Lawyers, a national organization whose membership is limited to the top one percent of trial lawyers in the country.
Areas of Practice
Administrative Law
Constitutional Law
Traffic Violations
White Collar Crimes
Family Law
Child Support
Custody & Visitation
Divorce
Litigation & Appeals
Personal Injury — Plaintiff
Motor Vehicle Accidents — Plaintiff
State, Local & Municipal Law
Class Actions — Plaintiff
Insurance Law
Medical Malpractice
Products Liability Law
Professional Malpractice Law
Bar Admissions
Past Employment Positions
Johnson County, Kansas, District Attorney